Food, Friends, Fun... Wat's Bettah Then Dat?
October 23rd, 2008
We got word last week that a very close friend of mine (BFF for 20+ years) had decided to move back to Colorado. Well, she's actually a Kalihi girl but moved up there (CO) about five years ago, came back to Hawaii for a couple years and now decided to go back.
I can't blame her. The opportunities are better for her and they (with husband) just bought a HUGEMANGEOUS house! I'm talkin' supah nice and brand new lookin' too! I was so "J" and for a second there Da Wife and I looked at each oddah and had a moment - should we move to da mainland?
Before I answer dat, my friend had planned a little get together (one of a handful before she goes back in a month) so we all met up at Dave & Busters (D&B) for some fun.
Da Wife and I were late in meeting up and she didn't feel like eating D&B food so we ended up going to....

Hea's da menu.....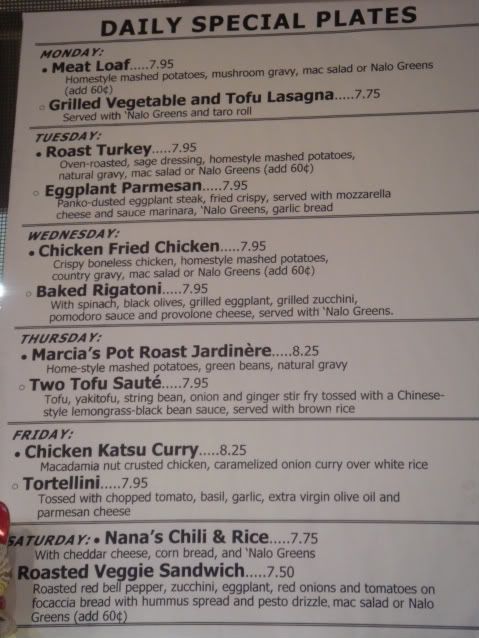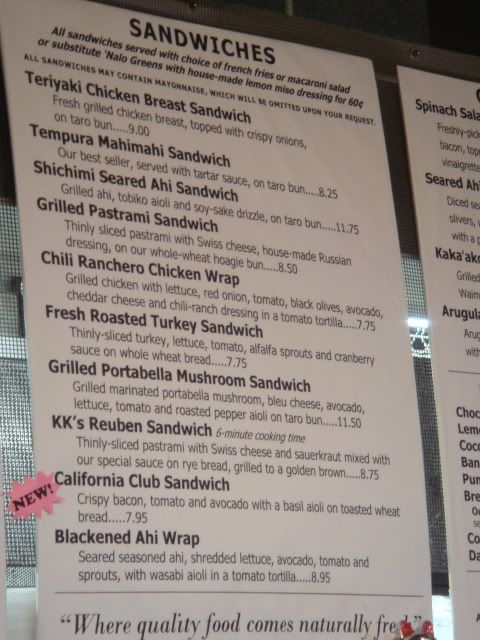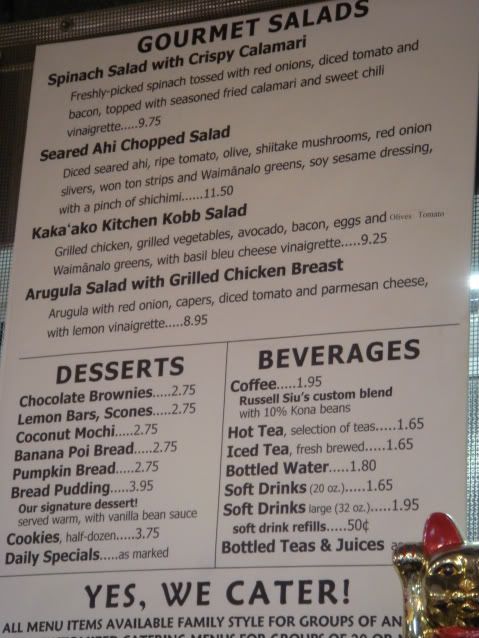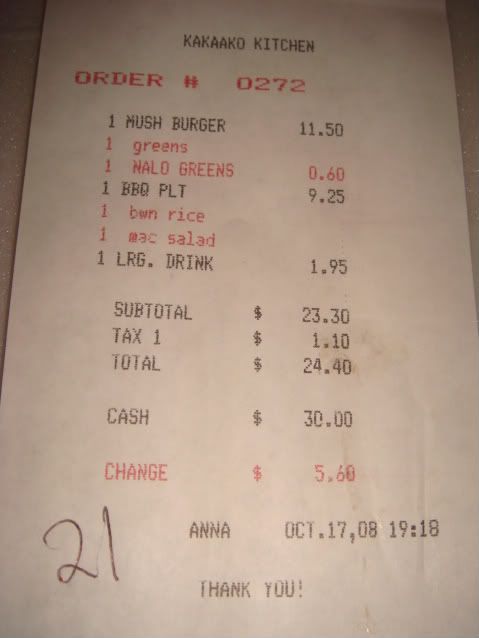 Yowza's! Believe it or not, dat's fo' plate lunches!  😯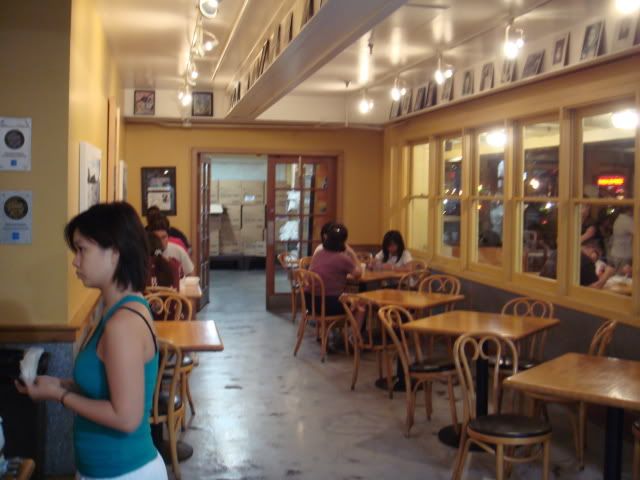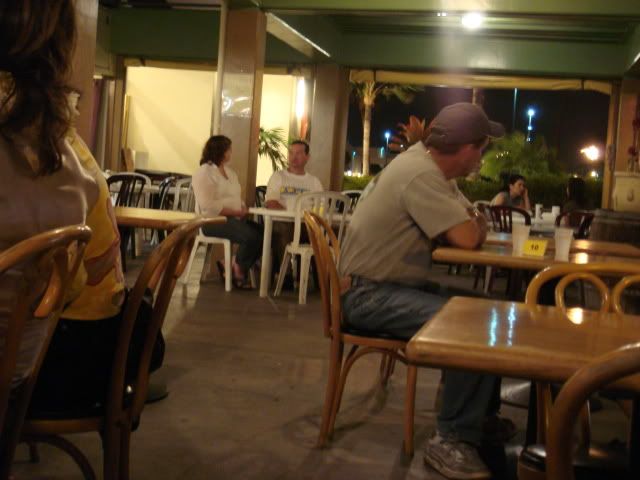 Dine inside or out.....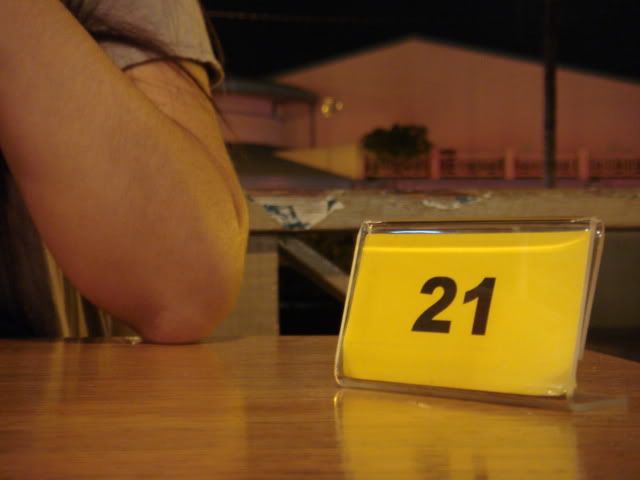 We went outside. They give you a numbah to place on your table so they can find you and bring your food out. 🙂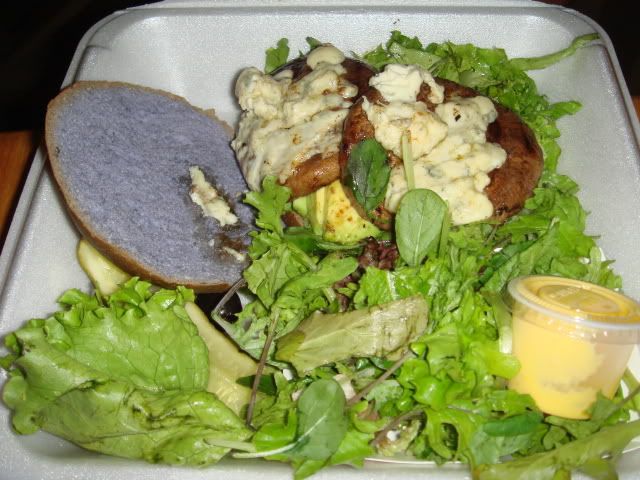 Da Wife ordered da Grilled Portabella Mushroom sandwich - she said was good.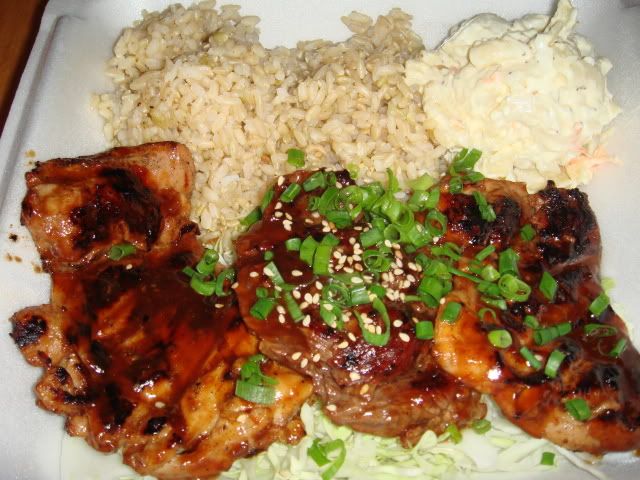 I had da BBQ plate (takes 10 minutes to cook so gotta wait) which was teri-chicken and steak... yeah, wea's da beef?.... and I waited fo' dat?  😕
The food we had was flavorful and presented "gourmet" style but the fo' da price? No comment. So how da buggahs rate on da Shaka Scale?
Tree shakas and Bumbye
Was good but not great - definetly no bang fo' da buck but if you like fancy plate lunches or you not buying, go check 'em out.  😉
Oh, there was still D&B. In case you don't know wat D&B is - it's a Fun Factory (old school) or Tilt (real old school)  fo' adults. You get au' kine games, food, drinks and even a club upstairs! We just stayed in da gameroom and had a "couples" competition wea you picked a game dat gave out tickets and whoevah got da best scores from da games, kept all da tickets.... guess which couple won?  😉   
There were a few games dat caught my eye.....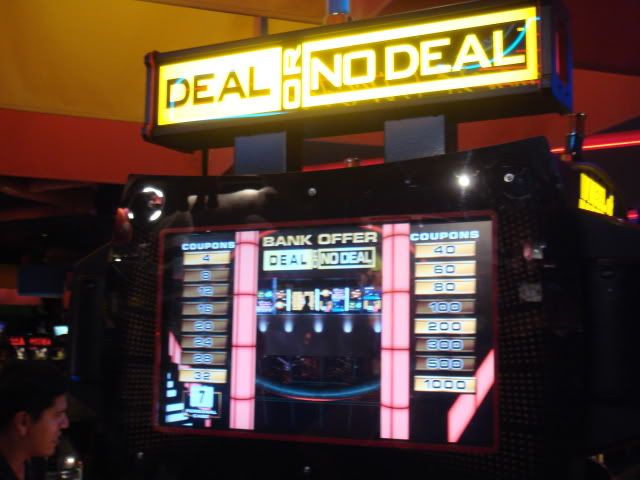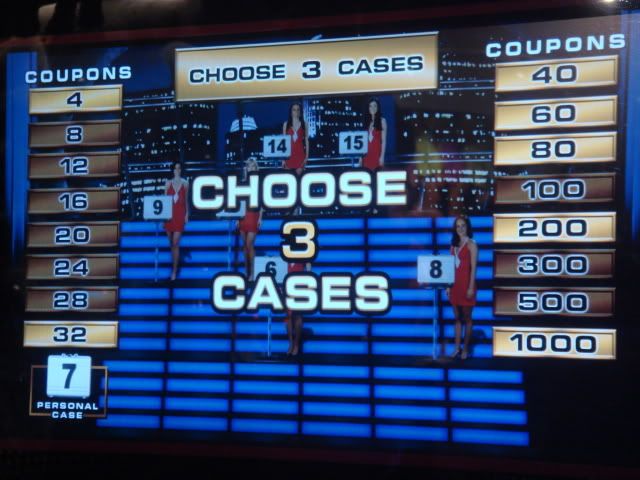 Jus' like da real game show, get wahines and of course..... NO DEAL!  😀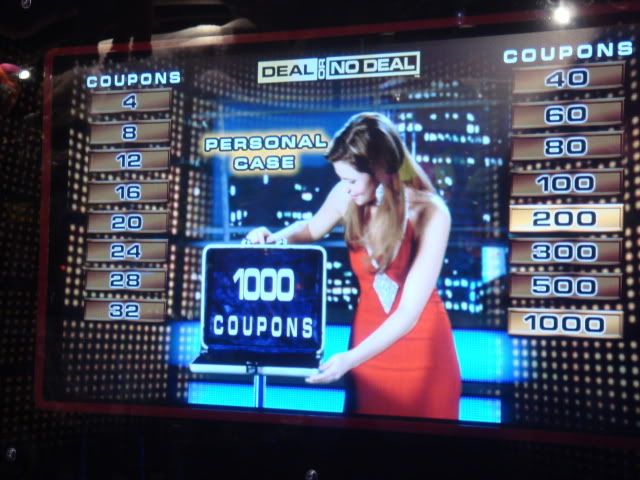 My friend actually won da top prize! Only if he could do dat in real life.  😉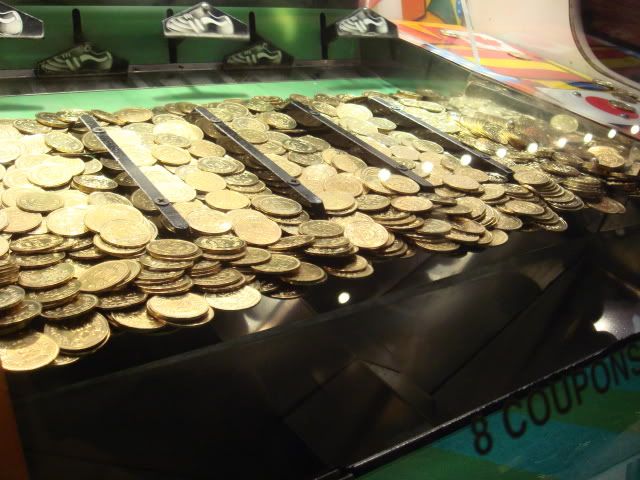 Recogmanotice 'dis game? See how it teases you thinking ALL those coins going fall off da edge? ..... Suckah!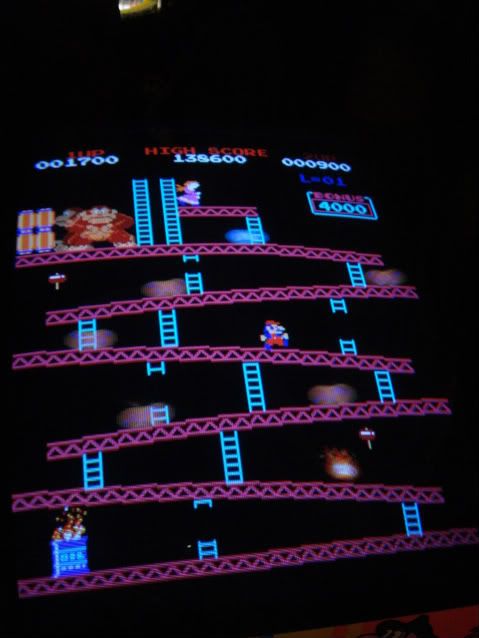 Da Wife and I couldn't resist in playin' some old school Donkey Kong Jr.  😆
Aftah all dat, had to get some ice cream next door at Cold Stone Creamery and along da way saw this posted inside da door of Quicksilver....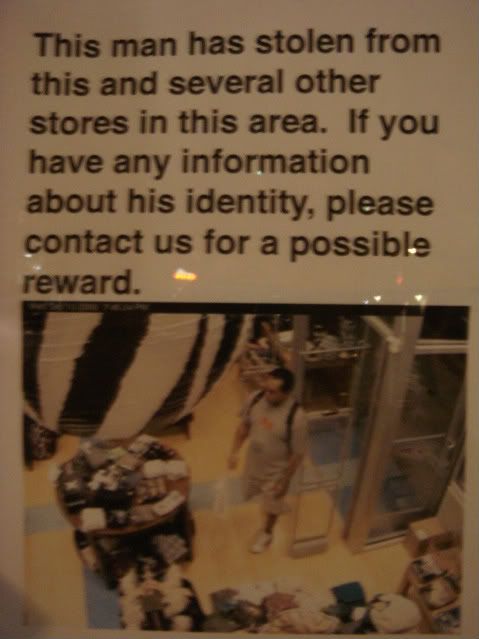 Sad, so sad
Well, my friends got some ice cream.....
Da Wife and I opted fo'.....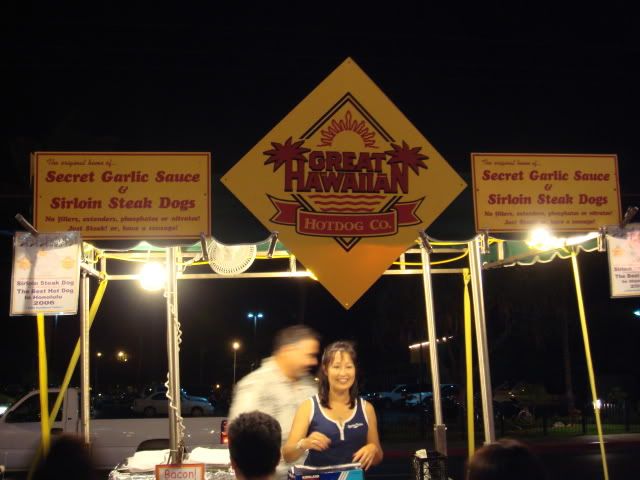 Some secret garlic sauce Great Hawaiian Hotdog. We were really surprised they had a "stand" right in front of the theaters.... see how long we haven't gone out!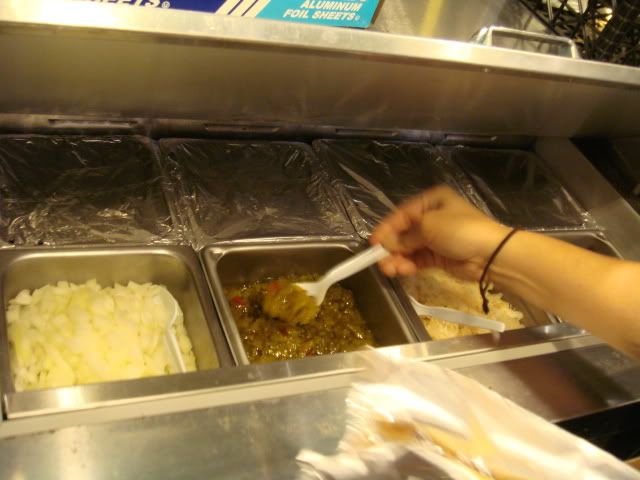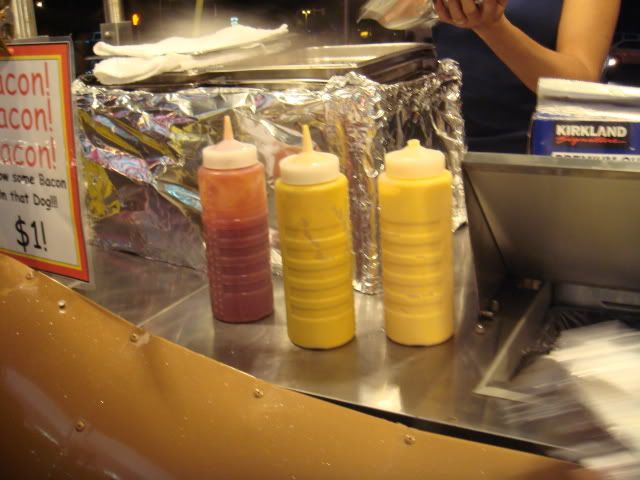 Yup, first condiment.... jalepenos.    😀    They also have da standard: ketchup, mustard and cheese. Their "secret" garlic sauce is quite good though and the hot dog was tasty and juicy.
Late night snack.....  🙄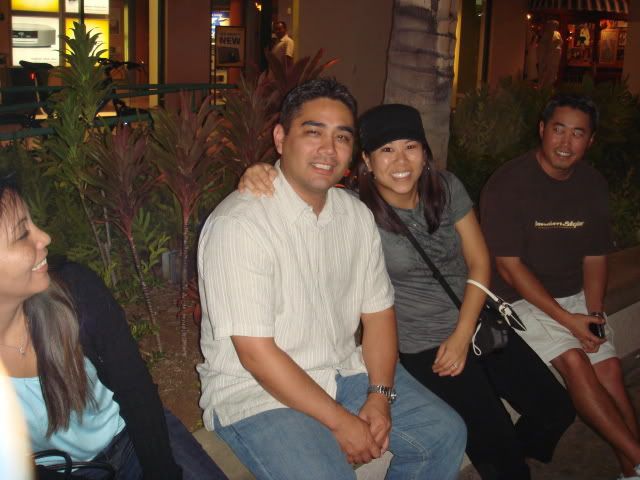 Left to right: Kimmie & Jason, Leigh & Todd
Gourmet plate lunches: $25
Games and drinks: $25
Wanted Poster: Free/sad funnies
Hotdog: $5
Night out with good friends....... (c'mon, you know da line)
PRICELESS