No Mo' Lunch
February 27th, 2009
Grinding away at work on Tuesday (no, not eating... actual work), I hear a faint..... "lance..... laaance".
Who? Wat?
Peek up my head from my half-walled cubicle like a meerkat, scanning left to right looking for da source.
Opso.
Eh, lo-lo. Nobody calling you.
"Lance!"
Ho! Gotta be somebody.
Turn around dis time and who do I see? Uncle Rodney staring me down with his infamous grin like he....... uh...... dat's fo' a'nODDah blog.  😉
So I stand up and walk towards da front of da office and who do I see pop out his head?
opso!
Now they BOTH grinning........   🙄 😆
UR:  "You ate lunch already?" (It's 11:30am)
BL:  "Uh, nope." (It's 11:30am.... who eats lunch 'dis early?)  "Wassap opso!"
UR:  "We going lunch... you like come?"
BL:  "Shoots. Let me get my wallet." (Readjusting my body clock as I walk back to my cubicle)    😀
So we head out walkin' to a little dine-in Uncle Rodney picked out (sorry, pictahs kinda blurry cause wen I normally take pictahs I take long time but we had guest so had to rush)...................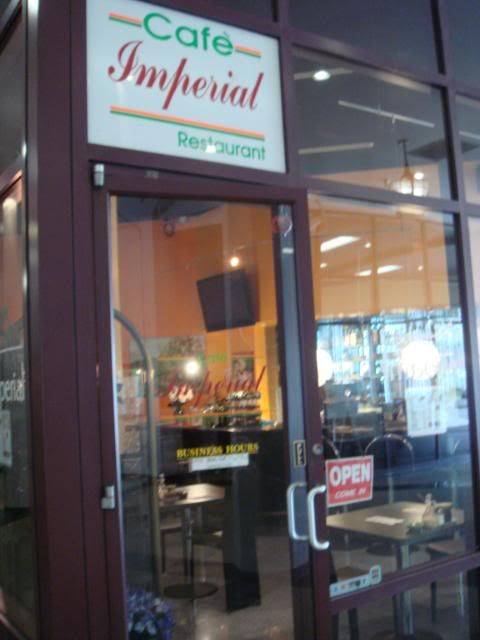 Cafe Imperial Tonkatsu House
Lobby area of a commercial/condo building on the corner of 725 Kapiolani Blvd and Coral Street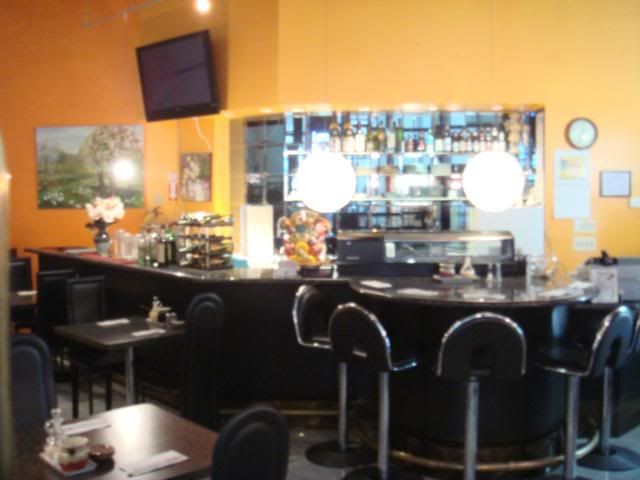 It's a nice cozy little place with about a dozen tables and of course.........

A bar!....... One of da first things opso noticed.     

Mostly...... "katsu" stuff and da prices not fo' da faint of heart.... especially fo' lunch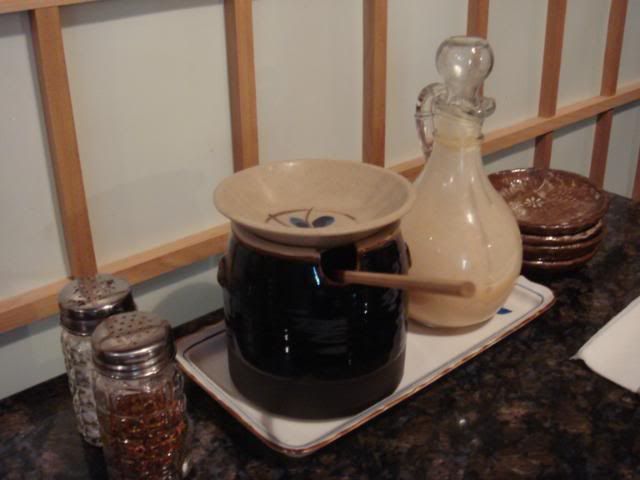 Tonkatsu sauce, housemade salad dressing and "spices"

All the meals come with miso. And yes, there was tofu and green onions sitting on da bottom.

Uncle Rodney had da Oroshi Katsu with a ponzu dipping sauce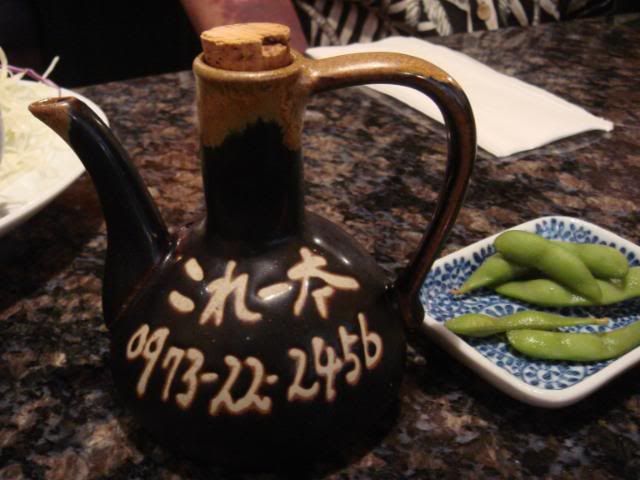 I thought opso ordered sake.... but it was Uncle Rodney's ponzu sauce.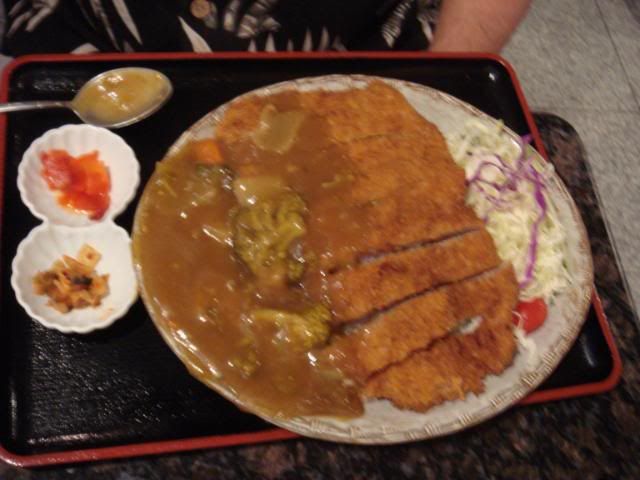 opso opted fo' a classic Chicken Katsu Curry
(had to hurry and take pictah cause I nevah like his food get cold... plus dis was da SECOND shot.... ai-goo)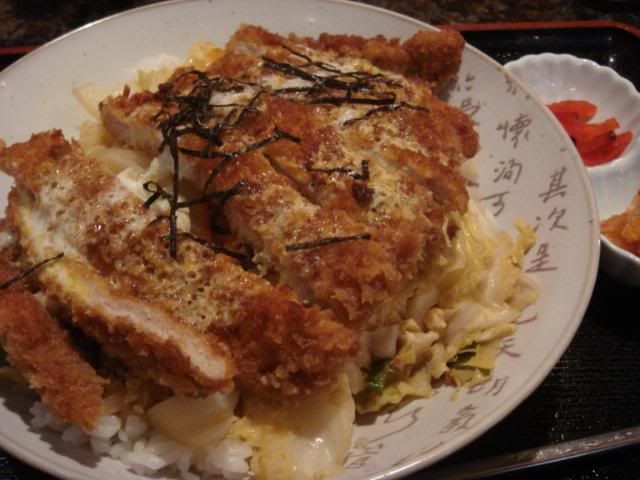 I had da Katsu Donburi 
Da curry smelled good... well, like curry. They added brocolli to it which I've seen a couple times before but not too often.
Da katsu was ono! Very soft and da breading wasn't "overpowering" so you could taste both da chicken and da.... uh, katsu. It wasn't over cooked either but fo' da price we should of had two slabs each.
Uncle Rodney said his was ono too but have you heard him evah say anything bad?    😛
opso said his was ono too but da Braddah was sweating like da curry was too hot.... disappointing Braddah.... disappointing. How da heck you handle my kim chee?   😛
So how does Cafe Imperial Tonkatsu House rate on da Shaka-nack meter?
Tree shakas and Bumbye
If you love katsu then you'd really like dis place but da portions and da price jus' nevah do it fo' me. 
I know kinda weird.... back to back reviews but had to share! I don't venture out for lunch much during work cause I usually surf but dis was a welcome treat! Dat kinda made my day and da reason fo' dis Happy Feel Good Friday blog!
SHOUT OUT:  A huge Mahalos to opso cause he sprang for lunch treating Uncle Rodney and I! (We did leave dat tip though - it was da least we could do). Next time we buy.... how's Mickey D's sound?   😉 😀
DA KOREAN WORD OF DA DAY! -

(as quoted from Braddah Lance)
OPSO
(ohp-so)
Haole Translation: No more
Use: Wen you no mo' nothing
Sentence: "Ai-goo, money opso."
Sentence: "Comments opso."