You Special?
September 15th, 2016
Dunno about you but isn't it funny how we get two hurricanes that just missed us (again) and da weather it brought is nothing compared to da "regulah" weather we've been having since early this week?
Wassup Wit Dat!
As I'm finishing up a pretty 'typical' blog, hea's one to tickle your fancy. For those who haven't floated away just yet, hea's a test to see how special you are. Take a look at da image below and let me know how many black dots are you able to see at ONE time.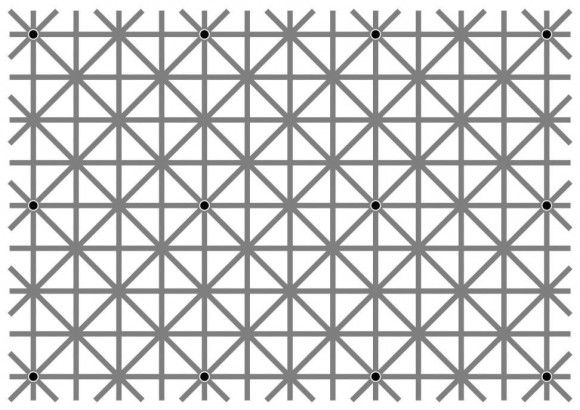 Trust me, it'll say how special you are. 😉 😉