Costco and Sam's Club are always fun places to have WWD! moments but there are products too dat will put a chuckle in your mood.
While stocking up on our office snacks, I couldn't help but notice da packaging of a staple for da office: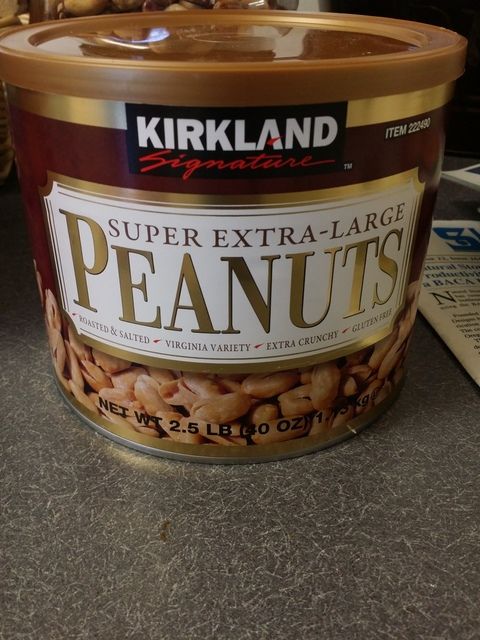 It may be just me but I found da product name to be quite hilarious. These aren't your normal peanuts. They ain't small, medium or large. They are "SUPER" EXTRA-Large peanuts.
Wassup Wit Dat!
You know it's against all policies dat they can't sell any 'normal' sized product at Costco. LOL